You are currently browsing the daily archive for November 9, 2008.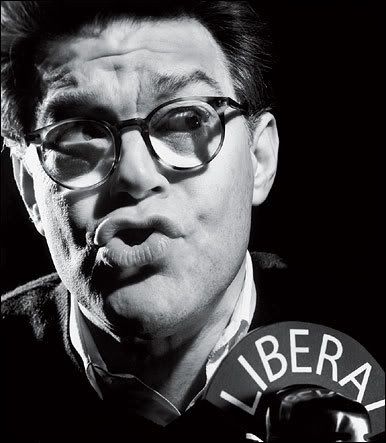 Al Franken is currently down by just over 200 votes with about 3 million ballots to be automatically recounted. Josh Marshal thinks his chances of prevailing are high.

The Franken-Coleman race I've been watching more closely. And I'm starting to think there's a very good chance Franken could end up prevailing. Partly I believe that because of the ground Franken has already made up in the pre-recount rechecking of ballot counts. And also because of the pattern of the undervotes, which

suggests

that Franken has more to gain from a recount than Coleman. But what's really got me convinced is how aggressively Coleman is going to the mats with the lawyers. On Saturday they

tried and failed

to get a court to prevent the opening of the 32 absentee ballots from Minneapolis.
If Begich pulls it out against Stephens (before Stephens is forced to resign and Palin replaces him with Todd), the Democrats would have 58 Senators, not including Lieberman. Not quite filibuster proof, but overwhelming nevertheless.
Update: Nate Silver at 538 elaborates on Franken's chances of winning. Take him very seriously because he projected both the popular vote and electoral-college result almost perfectly (you can see the projections in the left and right columns at the above-linked site). Based upon the margin of 221 votes and a correctable error rate of .75 percent (he argues that it could be as high as .9 percent), he gives Franken just under 40 percent likelihood of winning. Had the margin been 700 or more as initially reported, the likelihood would have been .oo8 percent.
Second update: More numbers may be in before the end of the day. The margin is currently 206. The Kos post contains several new pieces of information, but the final initial count probably won't be finished until November 19 and the recount could take until December 19.
Consequently, Nate Silver has upped his projection of win possibilities for Franken.
Somebody who signed off as "S.C." posted in a Second District race thread below (the Times Standard endorsement of Johanna because her personality matches the Second District) and got the percentage numbers almost perfect. We all bow before your predictive might!
The post was made at 10:03 on Sunday evening.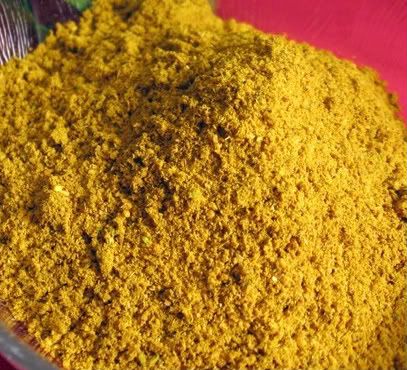 For the "you may be a hippie if…" file. My son has a friend overnight. I ask our six-year-old guest what he would like to have for dinner expecting the answer to be "hot dogs" or "spaghetti." His response: "can you make chicken curry?"
He may have had my Burmese curry chicken stew once before and remembered it, I'm not sure. But I look for any excuse to make the stew I've loved since I was a toddler. I got the recipe from Mahbi Gill, a woman of Burmese origin who has been like an aunt to me since I was born. She lives in a Victorian on Eureka Street in the Castro, where she has lived since prior to my birth. Her home was my first stop after I left the hospital following a birth I resisted until they had to cut me out. She is a caterer and an excellent cook, famous for her patented stew, the recipe for which she gave me when I left for college (I had thought it had to be read from a tablet of stone, but the recipe is simple!).
There were many occasions where my mother dropped me off at her home for a day, and I remember the many occasions on which she cooked the stew all day the smell of curry would permeate the entire home all day and I'd be looking forward to dinner the whole time. From these memories, curry became my comfort food and I put it into everything from my egg salad to a curried vinagrette salad dressing.
Ingredients:
One medium to large chicken – including the giblets if you like (I do).
One very large onion, or two medium onions. Or more maybe.
Three or four large cloves of garlic or the equivalent.
One bell pepper.
One six ounce can tomato sauce.
Two slightly heaping tablespoons of curry (more to taste later if you like).
Two slightly heaping tablespoons of cumin (yes, I know there's already cumin in most curries).
A little salt.
Heat up some olive oil and a touch of toasted sesame oil if you have it in a large pot, preferably a cast iron or something like it. Dice up the onions, garlic, and pepper and saute until onions are translucent. Then dump in the spices. It's important to do this before you add the tomato sauce because you want to cook the spices a little bit directly, stirring constantly to keep it all from sticking because the spices dry out the onion mixture a bit. When the smell of curry/cumin reaches the farthest corner of your home, pour in the tomato sauce and reduce the heat.
Cut up the chicken into pieces and add to the mixture, stirring it in so that all of the chicken is coated with curry stuff. Cover and cook at a low heat stirring every ten minutes or so until the moisture leaves the chicken and creates a broth. There should be plenty of liquid after awhile, but if there isn't you can add a little chicken stock or broth if you like. Not too much!
Cover and cook for an hour or so, then uncover slightly and cook for another hour or even longer. Don't worry that the meat starts falling off bones, it tastes fine. Remember to stir semi-frequently, unless you transfer the whole thing to a crock pot at some point. Maybe even then, I don't know how to cook with a crock pot. Let the aroma spice up your house.
Serve over basmati rice and serve with steamed broccoli and a hearty dry red wine. You won't have my associated memories, but you can create some for you own kids.
In an article in the Chicago based In These Times, Ayers discusses his "surreal" experience through the campaign.

On March 13, Sen. John McCain (R-Ariz.), apparently in an attempt to reassure the "base," sat down for an interview with Sean Hannity of Fox News. McCain was not yet aware of the narrative Hannity had been spinning for months, and so Hannity filled him in: Ayers is an unrepentant "terrorist," he explained, "On 9/11, of all days, he had an article where he bragged about bombing our Pentagon, bombing the Capitol and bombing New York City police headquarters. … He said, 'I regret not doing more.' "

McCain couldn't believe it.

Neither could I.

On the campaign trail, McCain immediately got on message. I became a prop, a cartoon character created to be pummeled.

When Alaska Gov. Sarah Palin got hold of it, the attack went viral. At a now-famous Oct. 4 rally, she said Obama was "pallin' around with terrorists." (I pictured us sharing a milkshake with two straws.)

The crowd began chanting, "Kill him!" "Kill him!" It was downhill from there.

My voicemail filled up with hate messages. They were mostly from men, all venting and sweating and breathing heavily. A few threats: "Watch out!" and "You deserve to be shot." And some e-mails, like this one I got from satan@hell.com: "I'm coming to get you and when I do, I'll water-board you."
Much more where that came from. I'm thinking of adding his blog link to my list.